CE-9800 FUJI MASSAGE CHAIR (Fujiiryoki)
TRULY ERGONOMIC S-L TRACK: CE-9800 Massage Chair is ergonomically designed to follow the natural S- curve of the human spine.
BODYSCAN TECHNOLOGY: At the touch of a button the CE-9800 will scan your body and not only automatically adjust the rollers for the perfect massage but also automatically adjust the height and width of the chair to fit your body. Coupled with the S-L Track Massage robot, the CE-9800 capable of focusing on problem areas of the body like the neck, shoulder, and lumbar regions customizing and enhancing the massage experience.
True 4D Deep Massage System: CE-9800 give you a robust, full-body massage experience with greater adjustment controls and the ability to personalize your massage preferences. The device rollers move up-and-down, side-to-side and forward and backward. The fourth dimension of settings provided by 4D massage chairs isthespeed at which the rollers move.
Roller Heat: Immerse yourself in the sensation of a "hot stone" massage with infrared heating located directly on the CE-9800 massage rollers. This point-specific heat encourages blood circulation that helps loosen and soothe the paraspinal muscles.
Product Description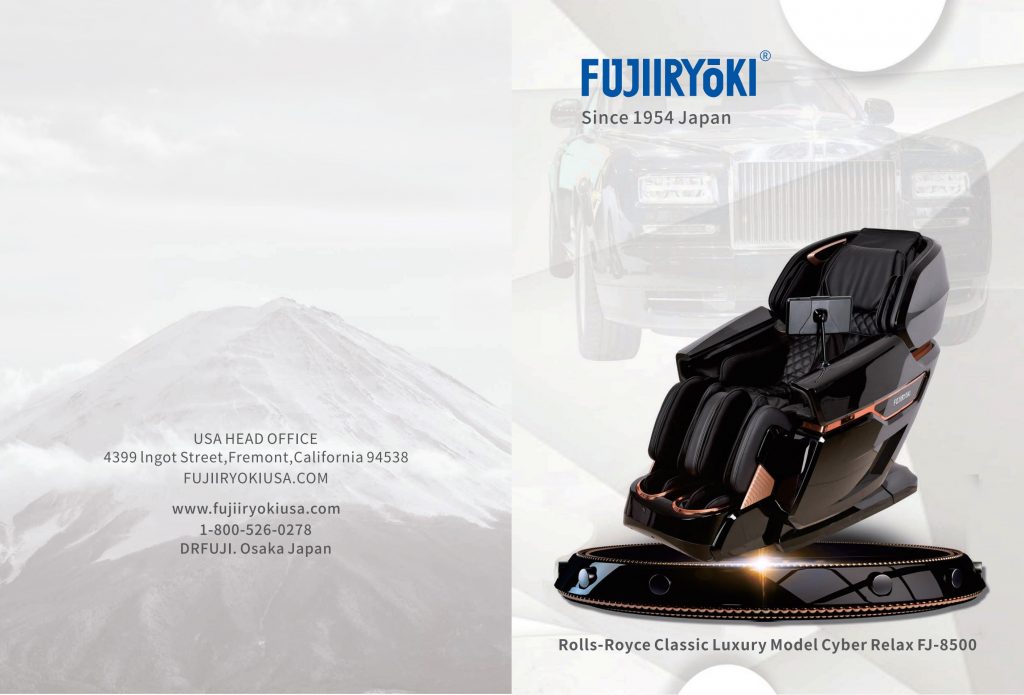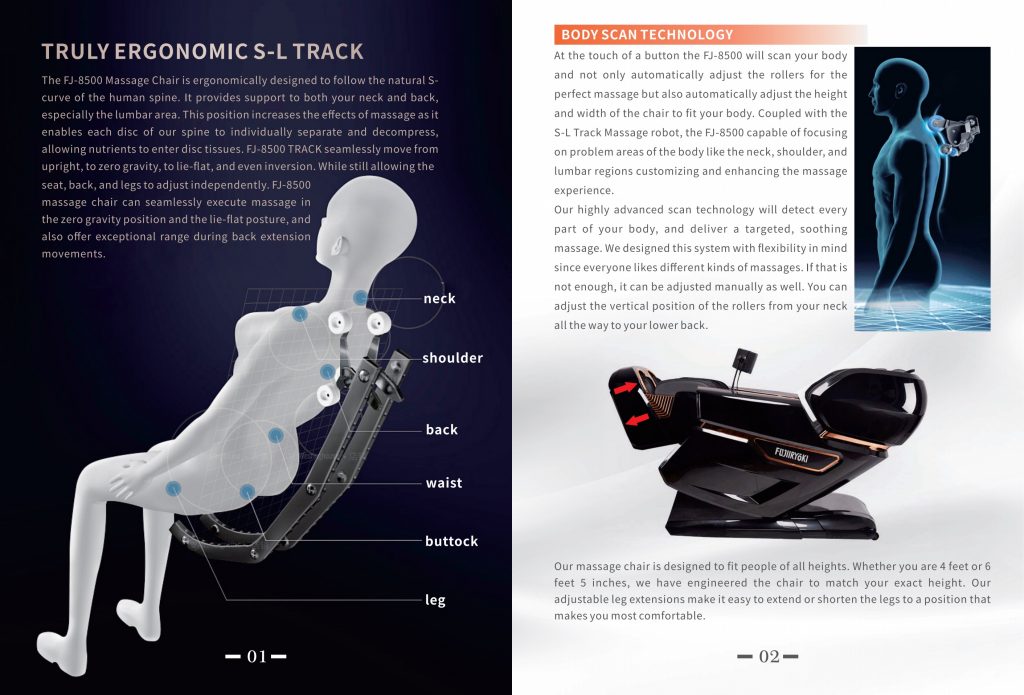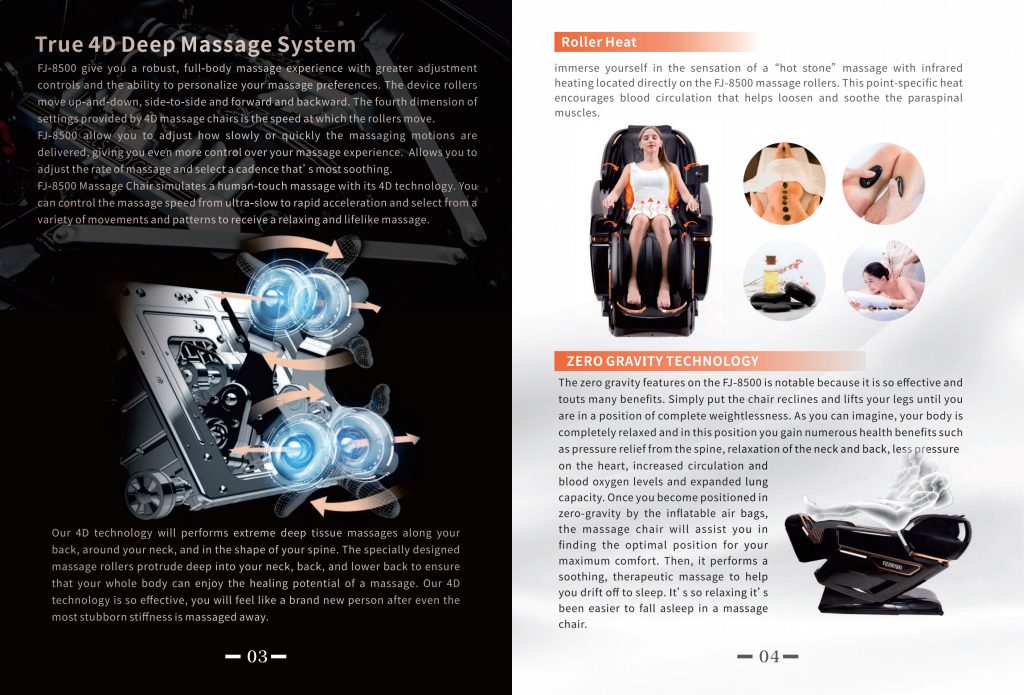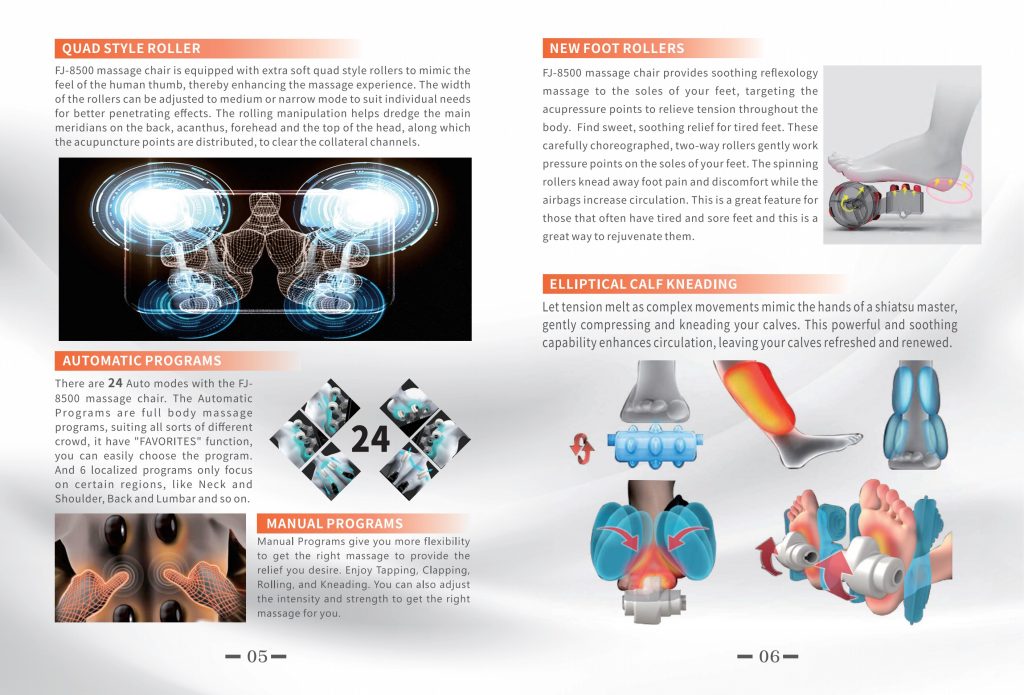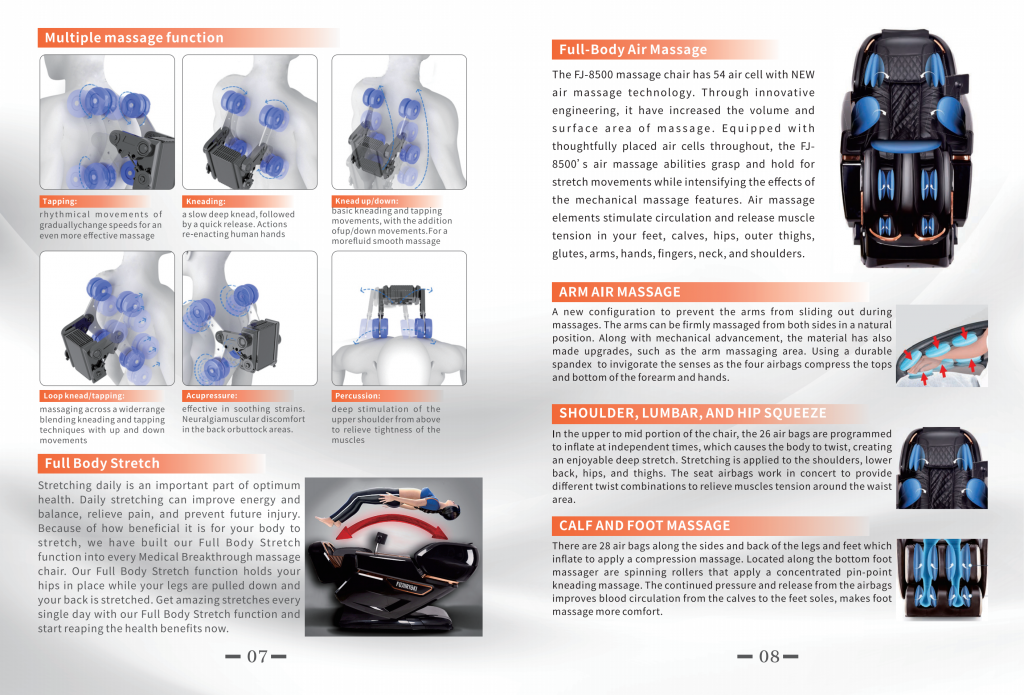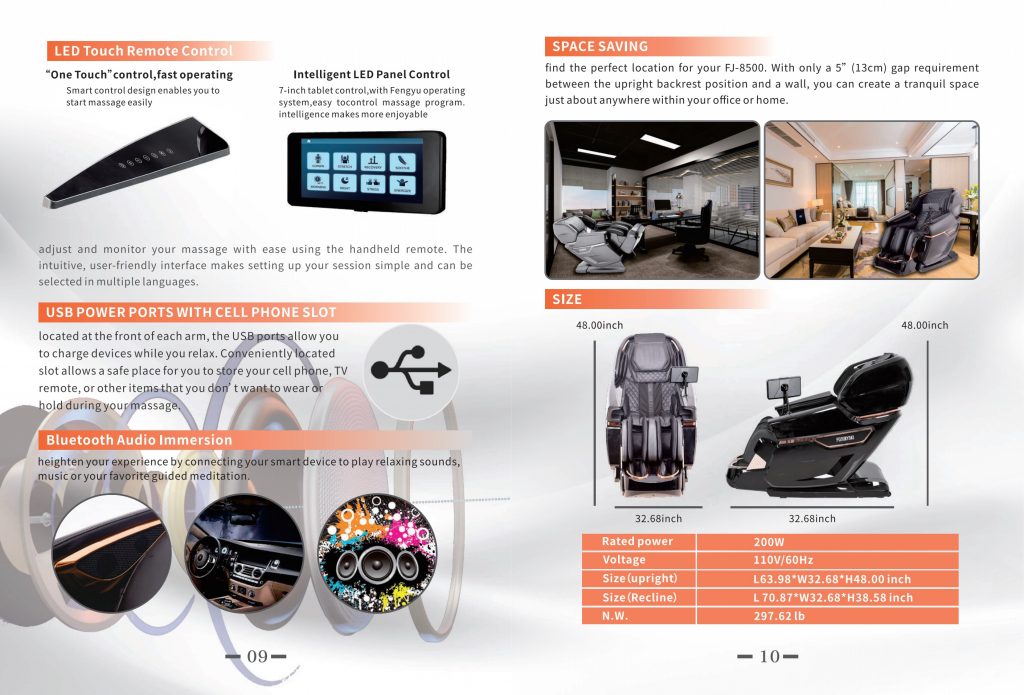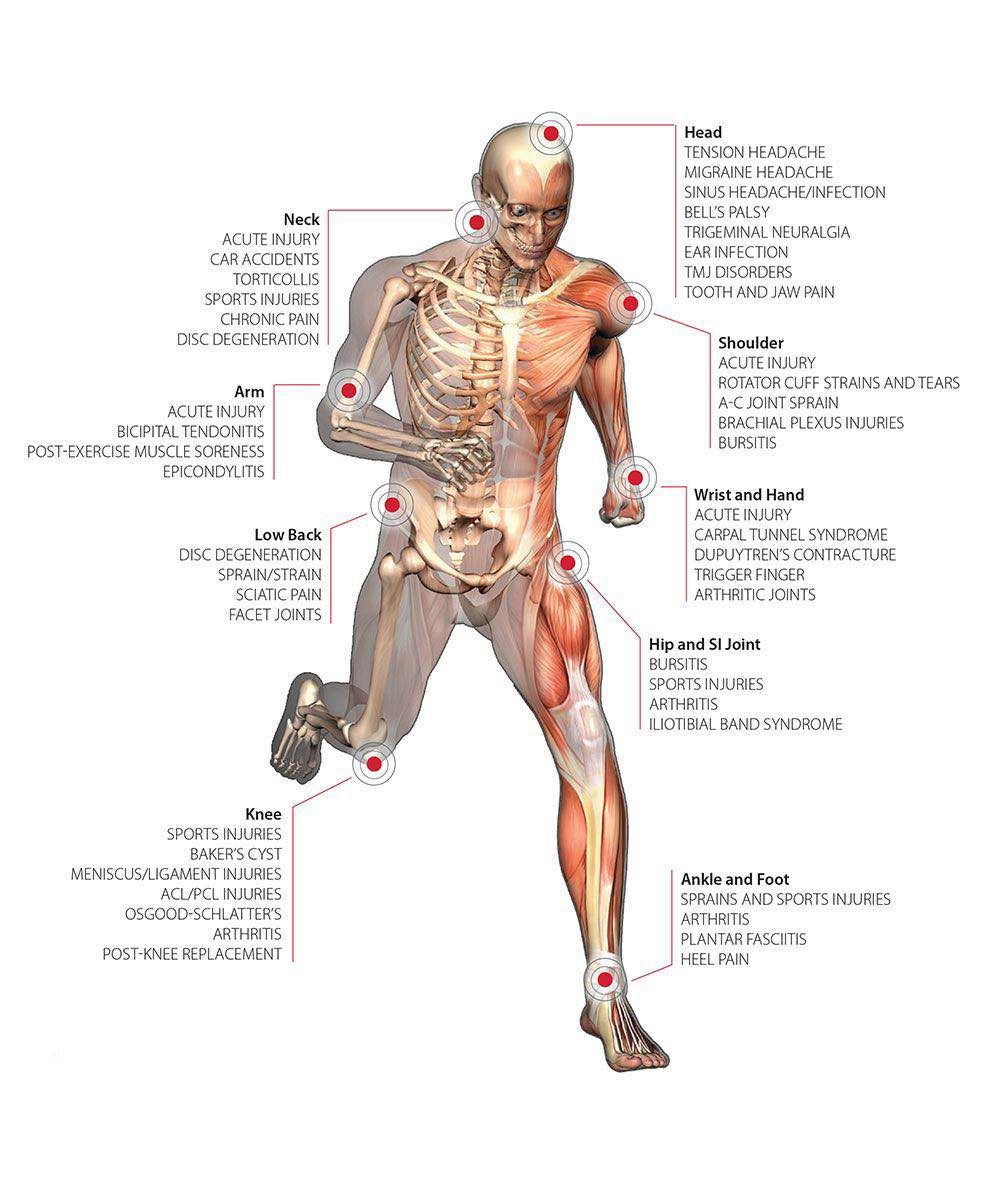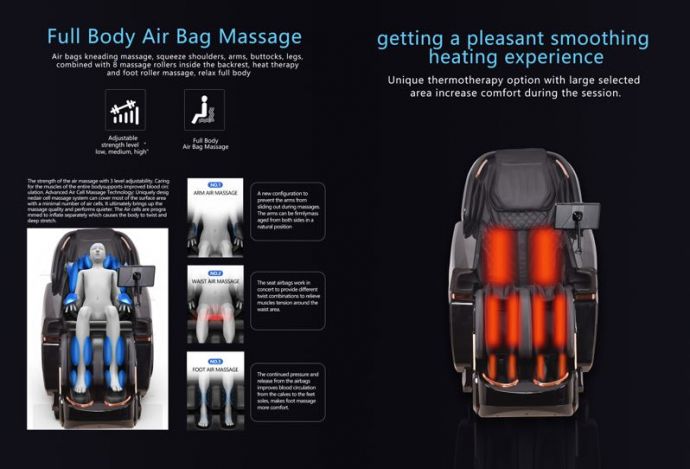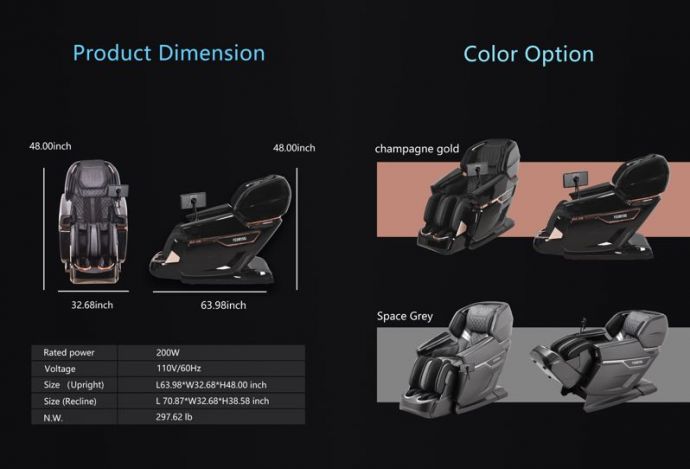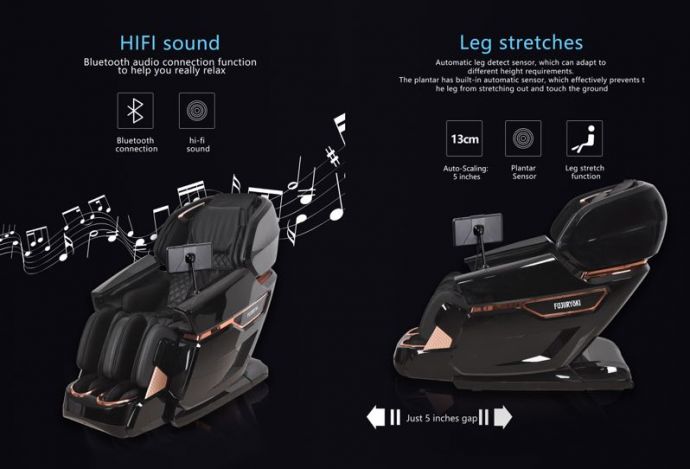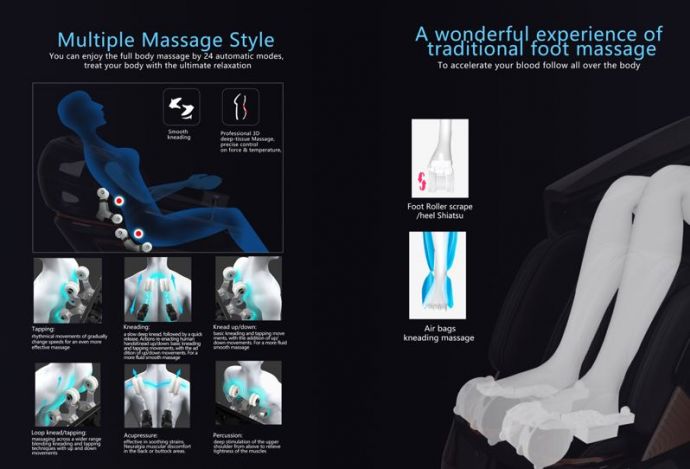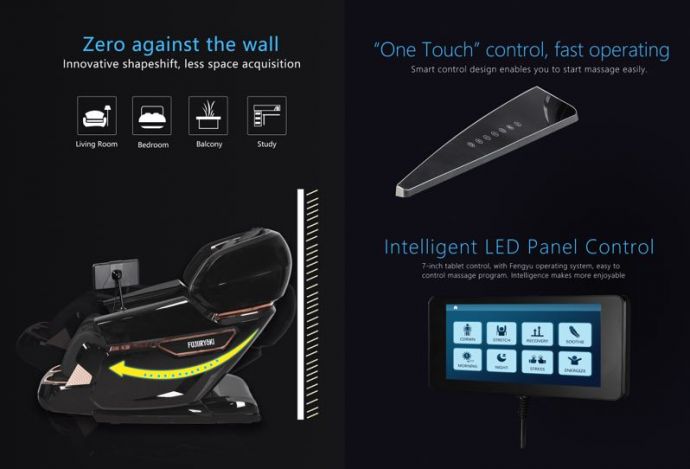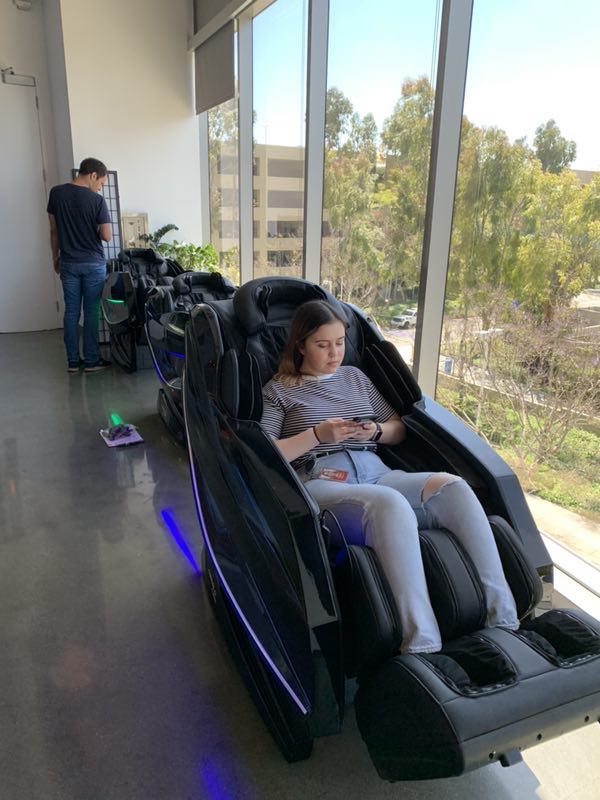 CE-9800 Fuji Massage Chair -24 Auto modes, suiting all sorts of different crowd, it have "FAVORITES" function, you can easily choose the program.
SPECIFICATIONS Rated Voltage : 110-120V
Rated Frequency: 50/60 Hz
Rated Power Consumption: 200W
Box Dimension: (LXWXH) 5733.8545.27 Inches
Chair Dimension: (LXWXH) 62.232.68 36.42 Inches (stand size)
Net Weight: 298Lb.
Only logged in customers who have purchased this product may leave a review.