FREE Shipping in the US, Alaska, Hawaii & Canada
No Sales Tax in 49 States
We are recommended by 5 000 Doctors
Big discount: up to 70% off!
Dr.Fuji® (ACIGI Relaxation) since 1954 in Japan
Call (510) 651-9088 to talk to a specialist
Professional-grade, Better Treatment, Designed for physicians and therapists.
Next-generation deep muscle stimulator, no other devices on the market match the effectiveness of this DMS.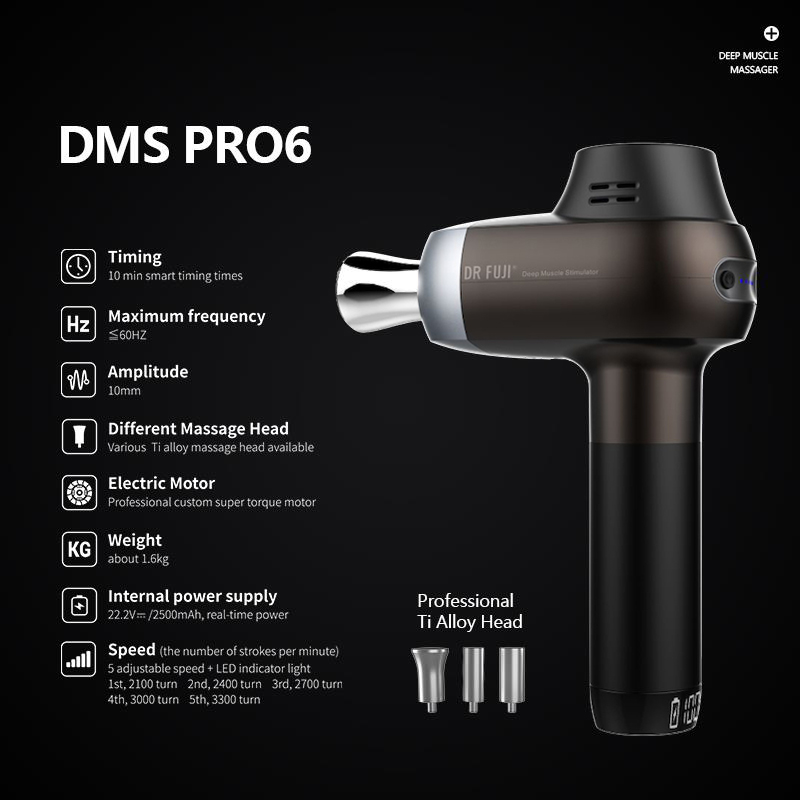 + 40% Better Treatment Quality
DMS Pro 6 can penetrate 10mm deep muscle groups, stimulate lactic acid decomposition, and relieve the discomfort symptoms caused by lactic acid accumulation. With a torque of 8kg/cm it is scientifically calibrated to reach 40% deeper into muscle than average massagers.
The battery life of DMS Pro 6 has increased by 70%. By using the same high-end lithium battery from Tesla's supplier, the electric capacity is not easy to decline, after 500 times charges and discharges, battery remains capacity > 80%. Service life of the battery will be 6-10 years.
+ 50% Quieter than other similar products
≤ 45 db, mechanical transmission noise reduction. metal bearing, durability and low noise.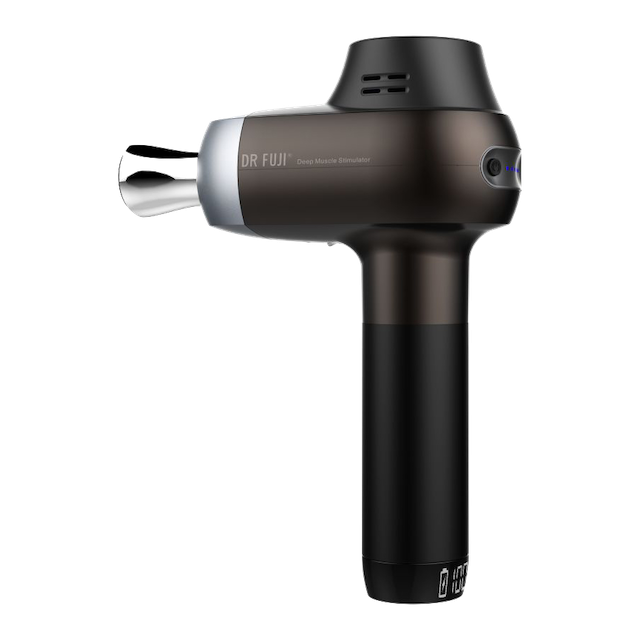 Dr. Fuji DMS Pro 6
Best friend of Therapists
Deep Muscle Stimulator purportedly work through vibration therapy, also known as percussion or percussive therapy, which aims to relieve soreness and tightness by transmitting jolts of pressure and vibration into your muscles.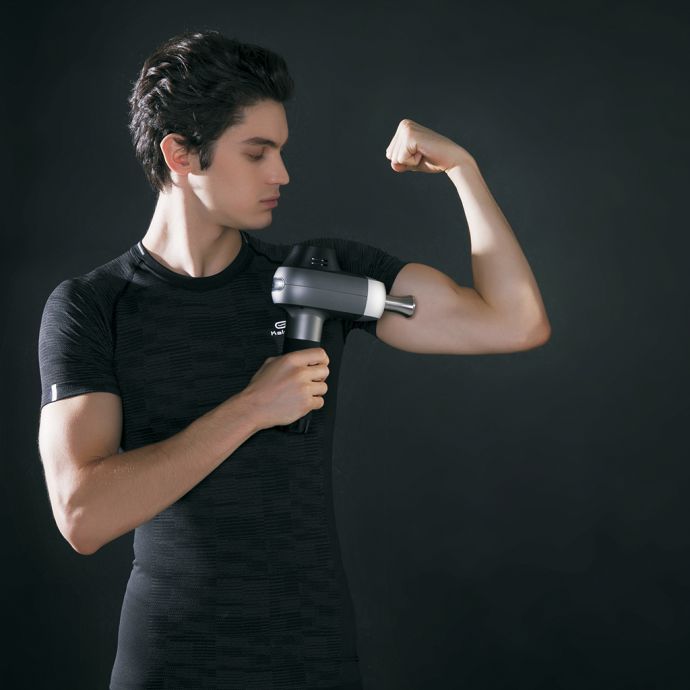 Scientific | Natural | Effective | Innovative
We offer high quality and humanized medical, health, and beauty care products, such as DMS and massage chairs. Innovative, effective, and loaded with benefits is in our DNA.
One of the company's newest innovations, Dr. Fuji DMS Pro 6, is the fruit of advanced ingenuity and evolution of intelligent pneumatic and mechanical technology designed to partner with medical and health professionals, beneficial for clinical stress management and relaxation.
Each equipment is designed based on extensive scientific research, and manufactured with the highest quality control and the most innovative technologies.
Our primary goal, at Dr.Fuji® (ACIGI Relaxation) is to foster the physical well-being of our customers and to introduce quality products that will benefit each and customer's health. We also help our elite professionals in all industries, such as health care, sports, and technology.
Dr.Fuji® (ACIGI Relaxation) medical massage chairs and equipment have been the most popular in Japan, commanding well over 60% of the market and 35% in the United States.
Dr. Fuji's dedication has won the company the coveted Honor Good Design Award in Japan, and has obtained medical medical equipment approval and certification from Japan Health Department. The FDA has certified all massage products designed and manufactured by the company. Our Award-winning innovation you should believe.
George K. Petruska
Doctor
In today's world of outcome assessed care, patient compliance, participation and response is paramount to achieving a favorable outcome…of all the products that I have ever evaluated since I have been in practice…DR.FIJI's products have "Made me a Believer" and are my products of choice!
Deep Muscle Stimulator (DMS) made by Dr. Fuji is an excellent complement and 'patient pleaser' compared to all other hand held vibration/percussion devices I've tried, especially for fascial dysfunction. Dr. Fuji was able to manufacture a cordless, rechargeable and ergonomicallydesigned hand held instrument. The DMM device comes with 3 separate heads for the applicator and offers options of 1 - 5 energy intensity settings. There are two probable primary effects of the Deep Muscle Massager: Direct reaction to the mechanical stimulation. Indirect stimulation triggering cellular and biochemical processes based on triggering a reactive system...
George K. Petruska
Doctor
My patient have shared with me feelings of Greater relief and comfort with the DR. FUJI DMS Pro6 during treatment…they feel the difference and that difference has increased our patient compliance. If you do not take care of your patients someone else will…I truly believe in DR. FUJI's products and you will too!
I'm Dr Fuji , and have over 30 years experience of medical practice pain management in Silicon Valley California, also a promoter, Inventor, developer in Medical and Therapeutic Device Today , I'm bringing a newly developed DR. FUJI DMS pro6 Deep Muscle Stimulator, made by Dr Fuji team. It is an excellent complement and "patient pleaser" compared to all other hand held vibration and percussion devices. DR Fuji DMS pro6 is a cordless, rechargeable and ergonomically designed hand held instrument. It is a new generation device using stainless steel titanium metal, made with 3 separate heads for the applicator and 1 to 5 energy intensity settings up to 3300turn and 2500mAh, real-time power.
Case Study & Research for DMS
Designed by doctors for physicians and physiotherapists
This is a machine designed by doctors for physicians and physiotherapists. In the hands of physicians and physiotherapists, it can play the biggest role.
Physicians, physiotherapists and sports clubs continue to conduct theoretical research on dms and use them in actual treatment. A lot of theoretical research and practical use show that dms is an extremely effective instrument.