DMS MINI S6 Deep Muscle Massager
Dr. Fuji DMS Mini S6 – best massage gun that helps relieve muscle aches, soreness and stiffness, promote blood flow and relieve lactic acid and helps accelerate warm up and recovery, it helps restore the body faster, Massage gun for athletes take your percussion massager to the gym or sports club,Convenient single-handed operation with a comfortable grip, quickly relieve muscle fatigue and pain, accelerate recovery.

5 MASSAGE HEADS + 5 SPEED LEVELS – The deep tissue massage gun comes with 5 different massager heads to aid in sore muscle relief, 5 Adjustable speed mode,Choose the speed and massager heads that best suits your needs (2,000 to 3,200 pulses per minute) to more precisely target different body parts and muscle groups, Incorporate a low to high pressure percussive massage experience into your rapid recovery routine. really reduce muscle recovery time, and relieve pain from head to toe.

SUPER QUIET & POWERFUL MASSAGE GUN – Professional handheld percussion massager, With a powerful motor that delivers powerful high-penetration, the handheld massager is designed to send waves of relaxation and relief throughout your body, and boosts everyday mobility and flexibility via trigger-point massage therapy for joint pain relief, and sore muscle rel, which has ultra-strong heat dissipation function, no crash, Extension the life of muscle massage.

LIGHTWEIGHT & CARRY CASE – Ergonomic silicone handle is better for gripping, comes with carring case is easy to take with you on the go.

PERFECT GIFT OF A DAILY MASSAGE – Many professional Athletes use massage guns.They love it because it is easy to use and works quite well. This massager give the gift of deep relaxation and health. Massage gun is a type of neck and back massager that they can really be used by anyone. The deep tissue massager comes with all of the tools you need to get the best and most powerful massage. if you are looking for a gift for your lovers ,The best massage gun will be your best choice.
Product Description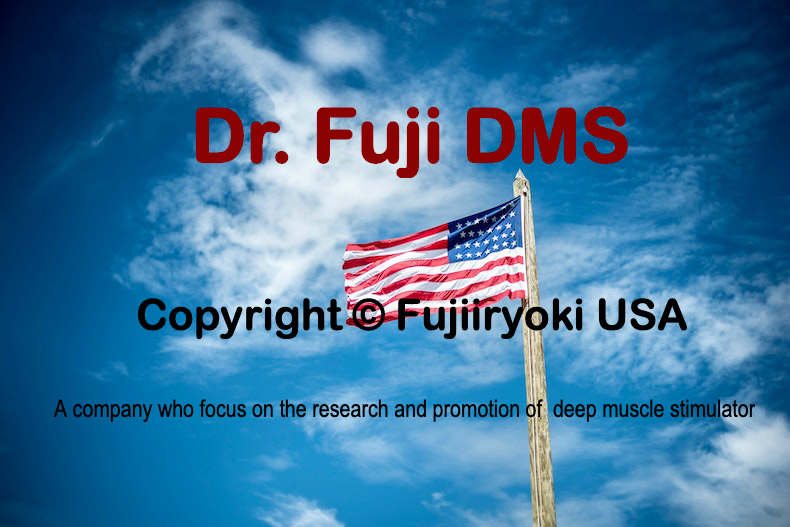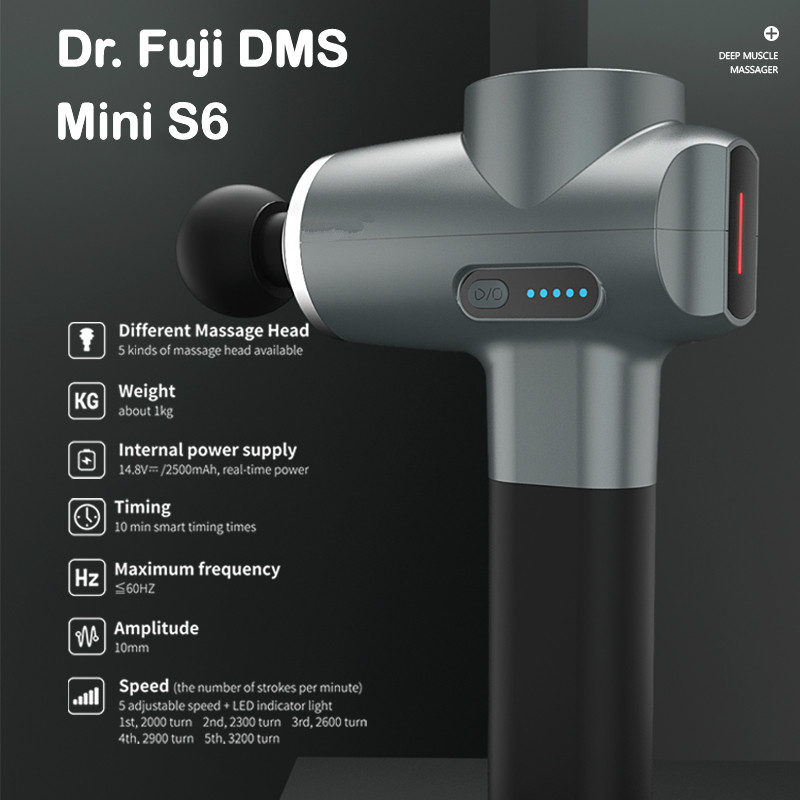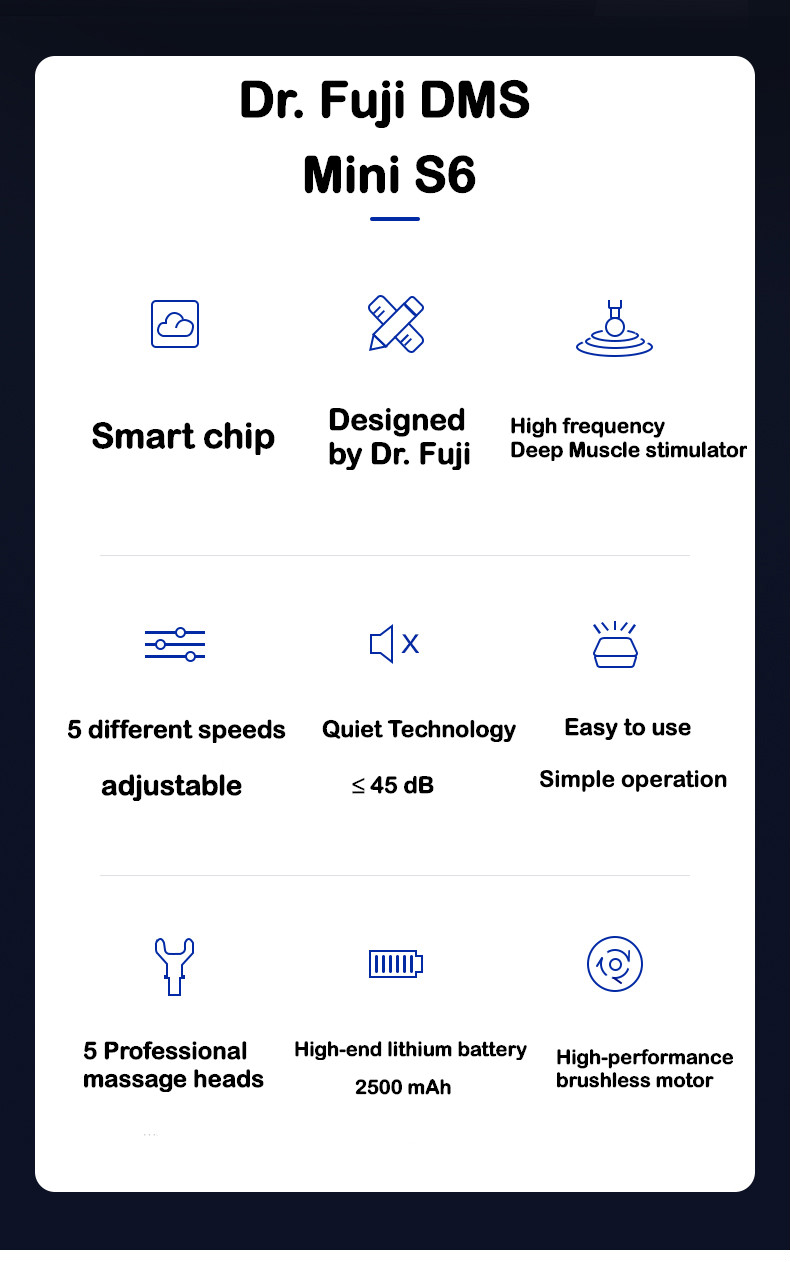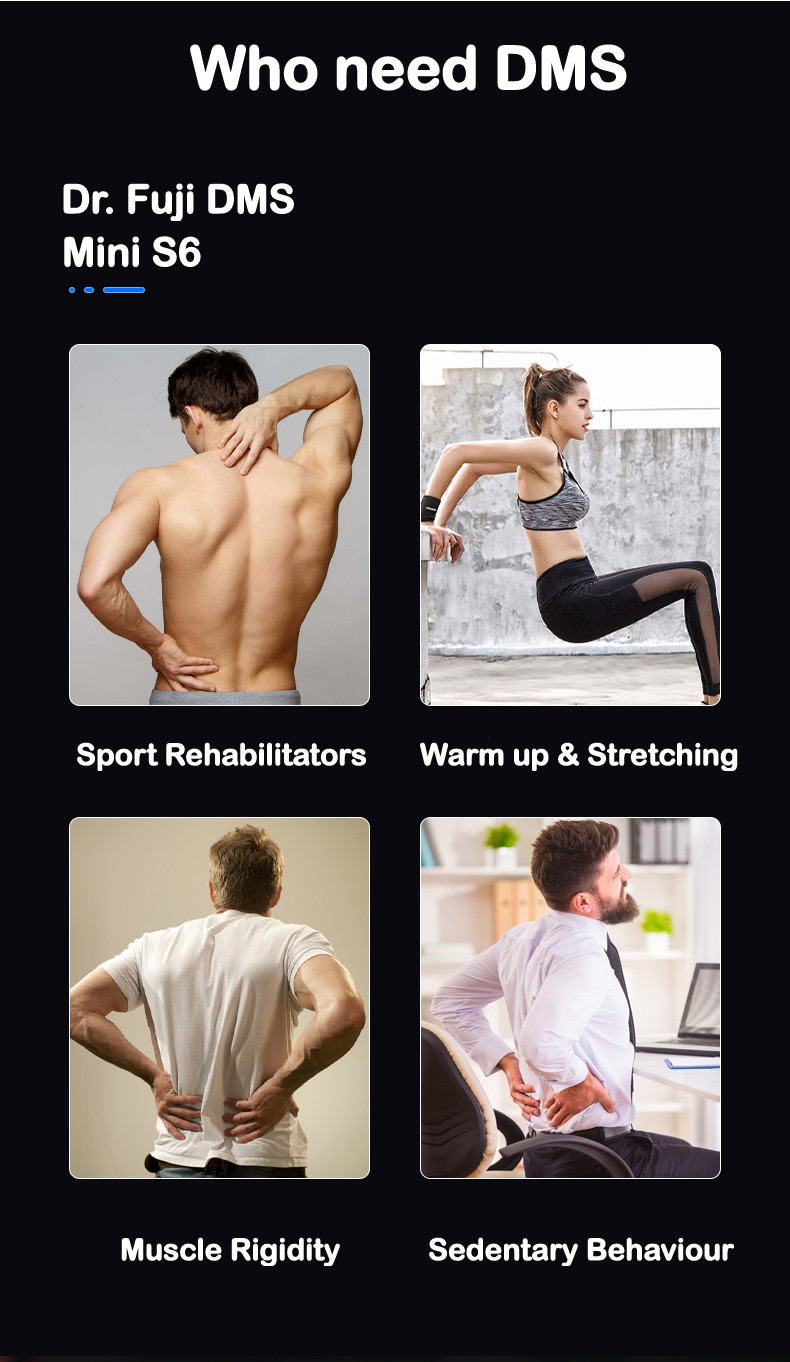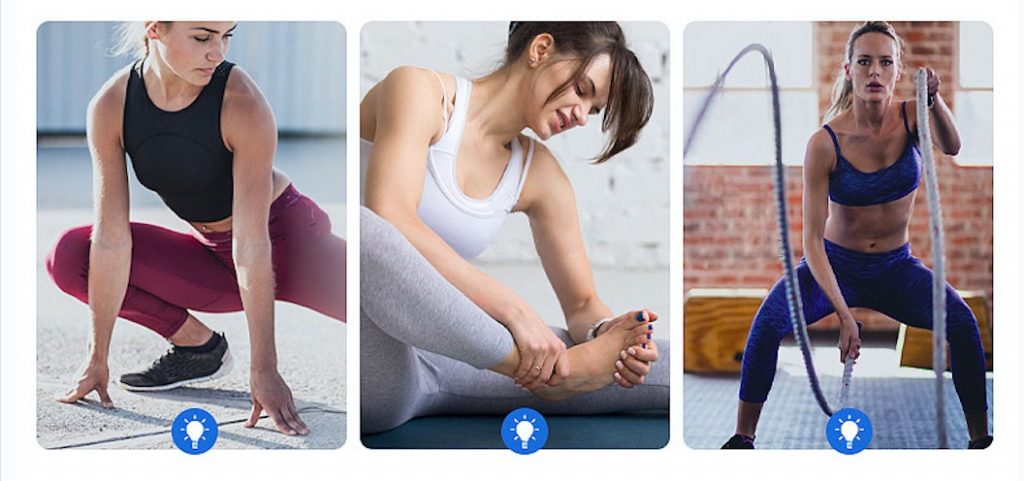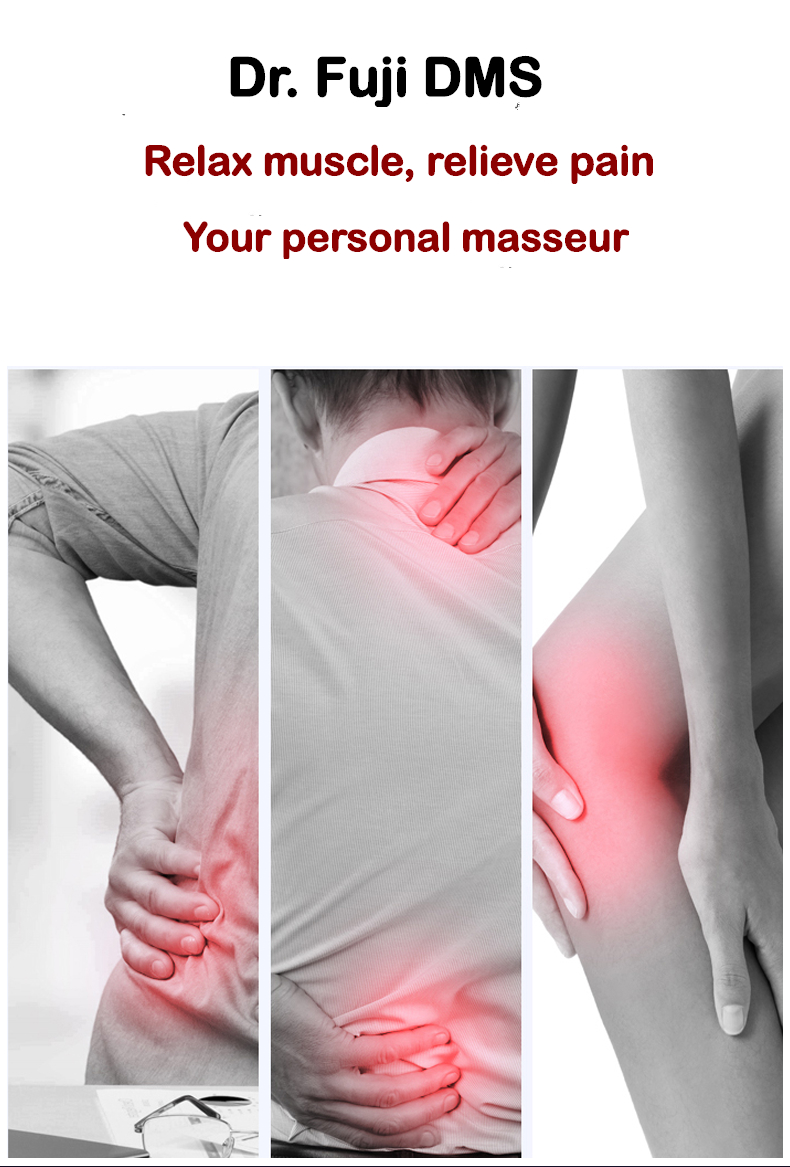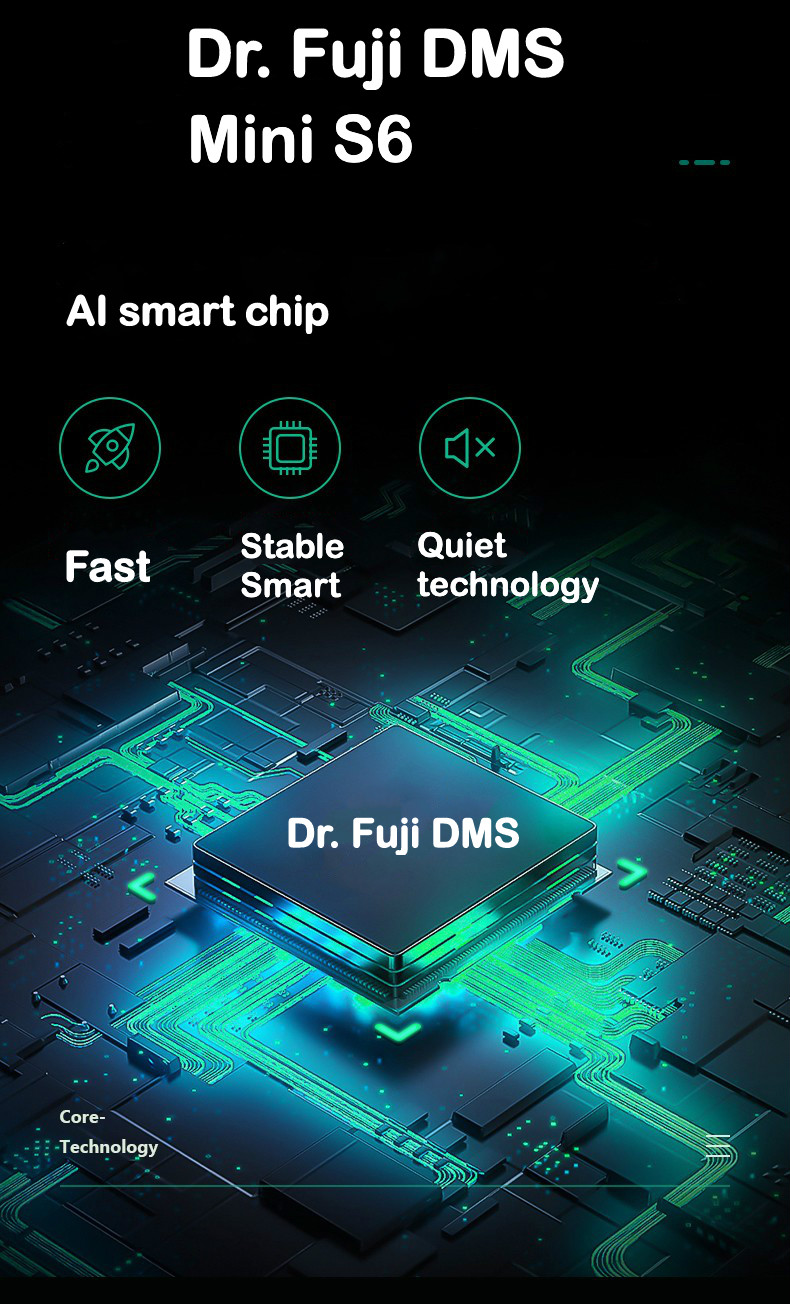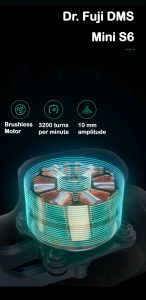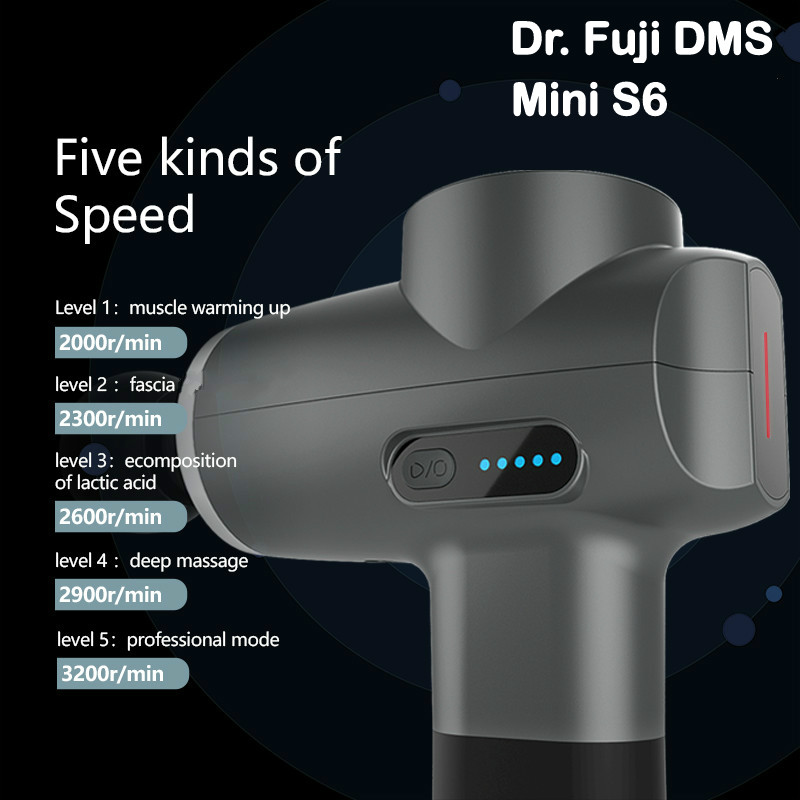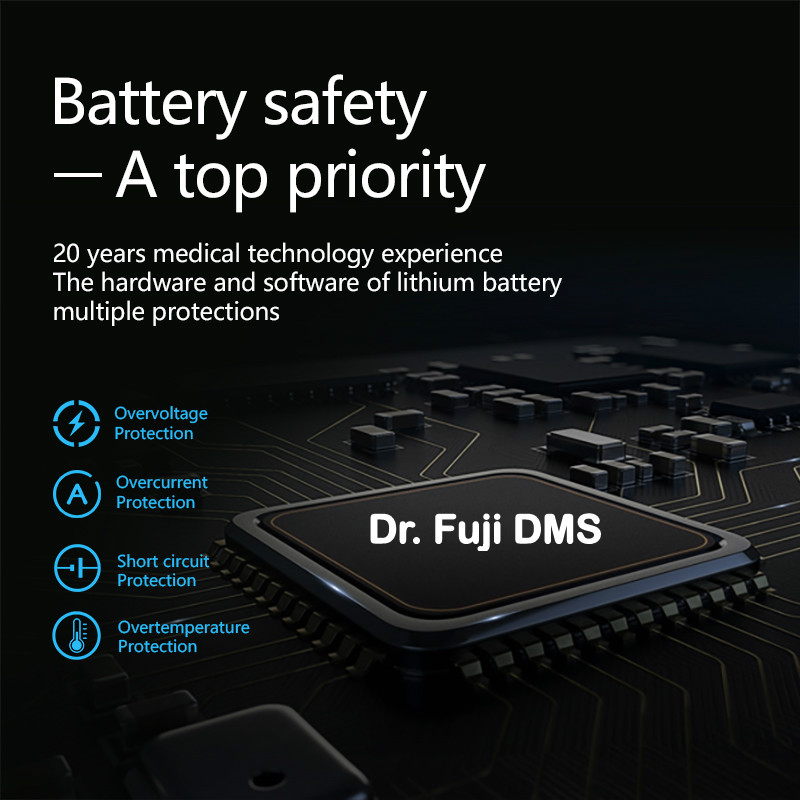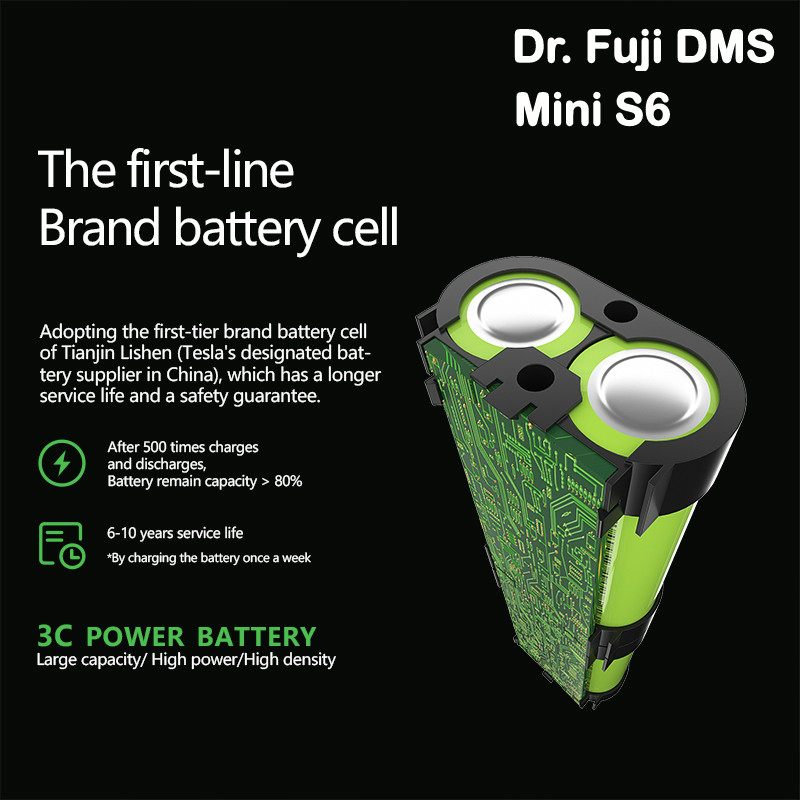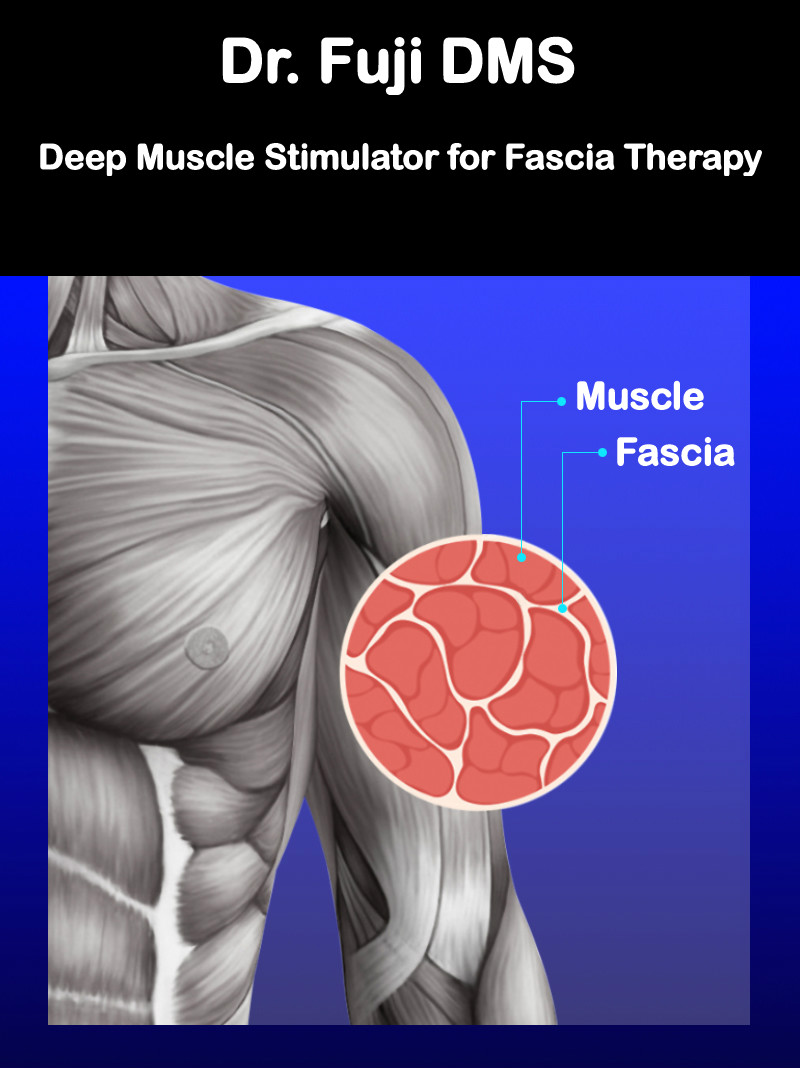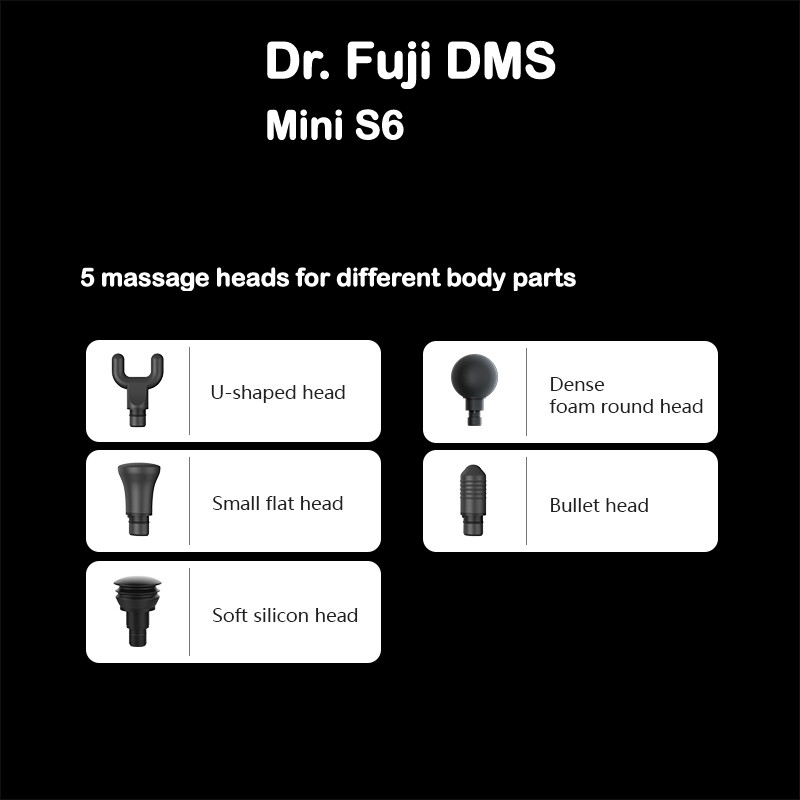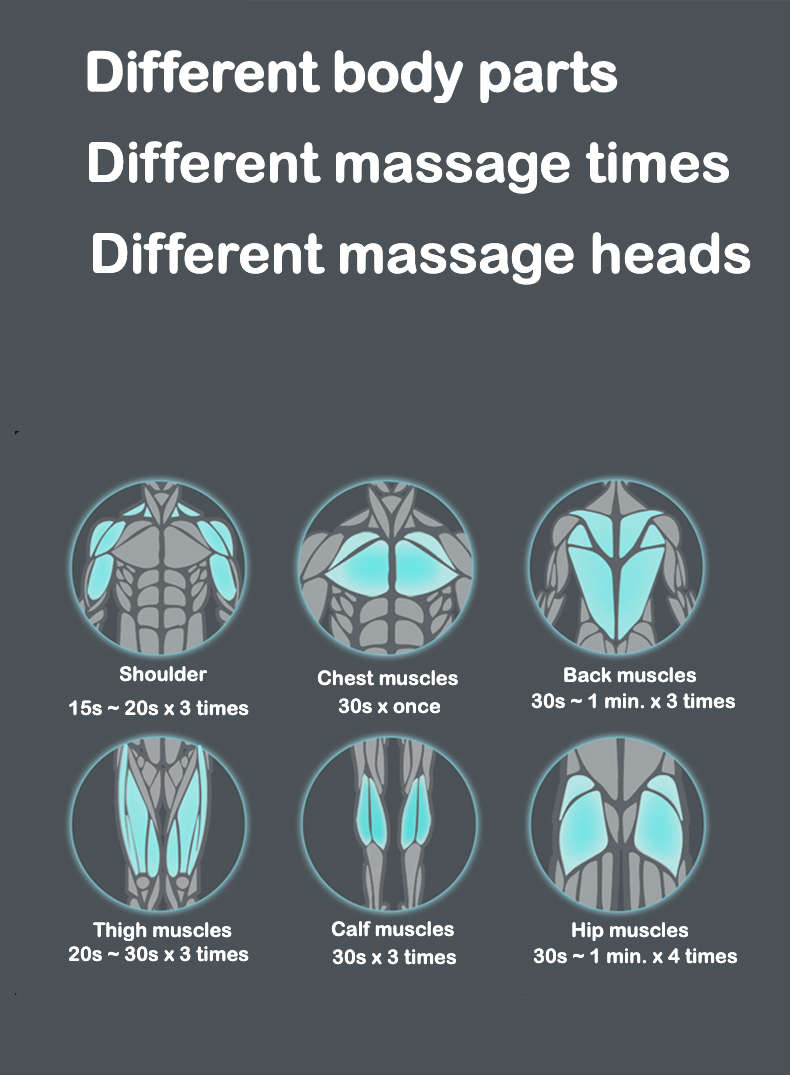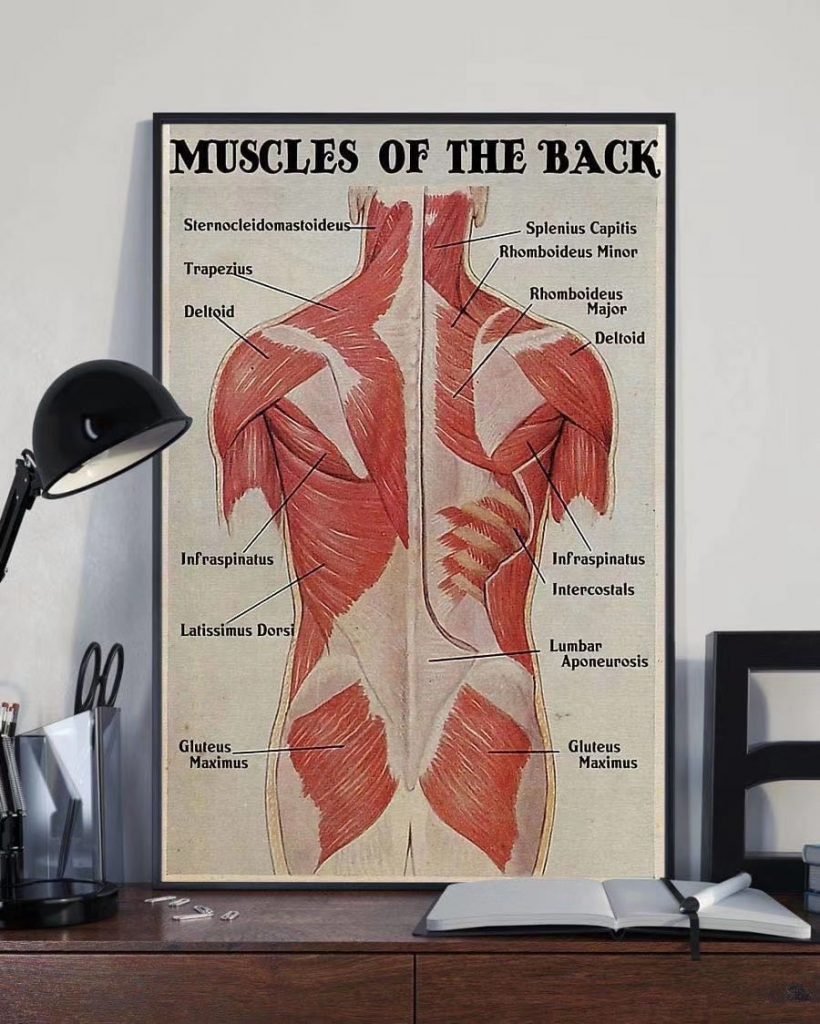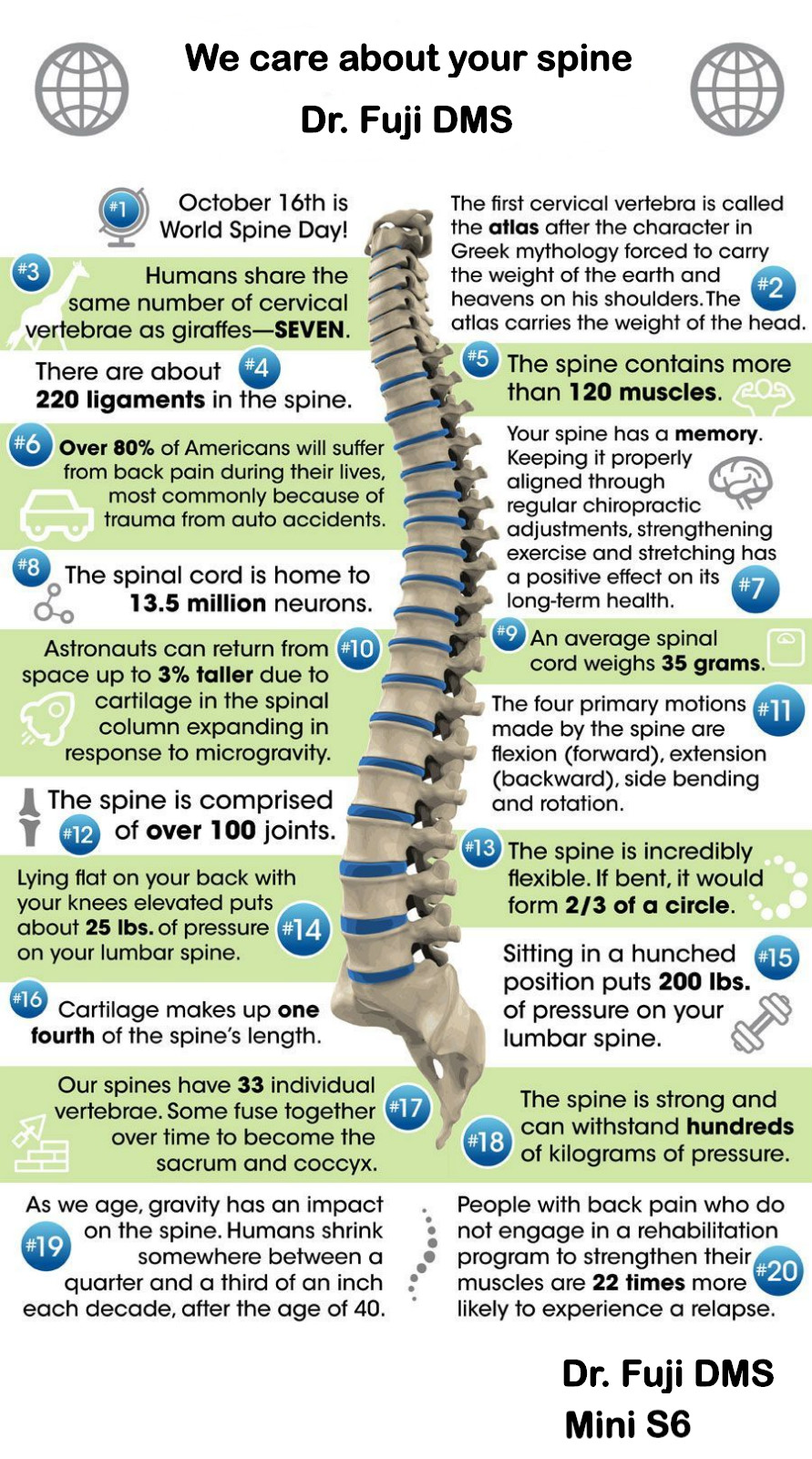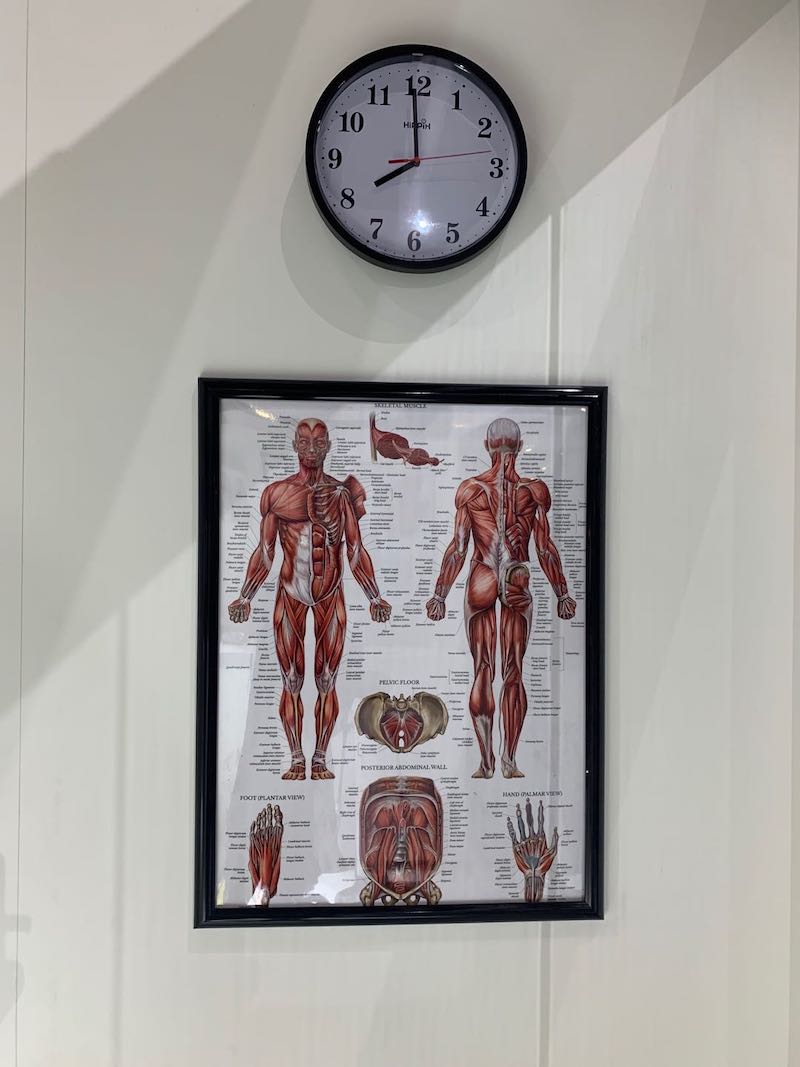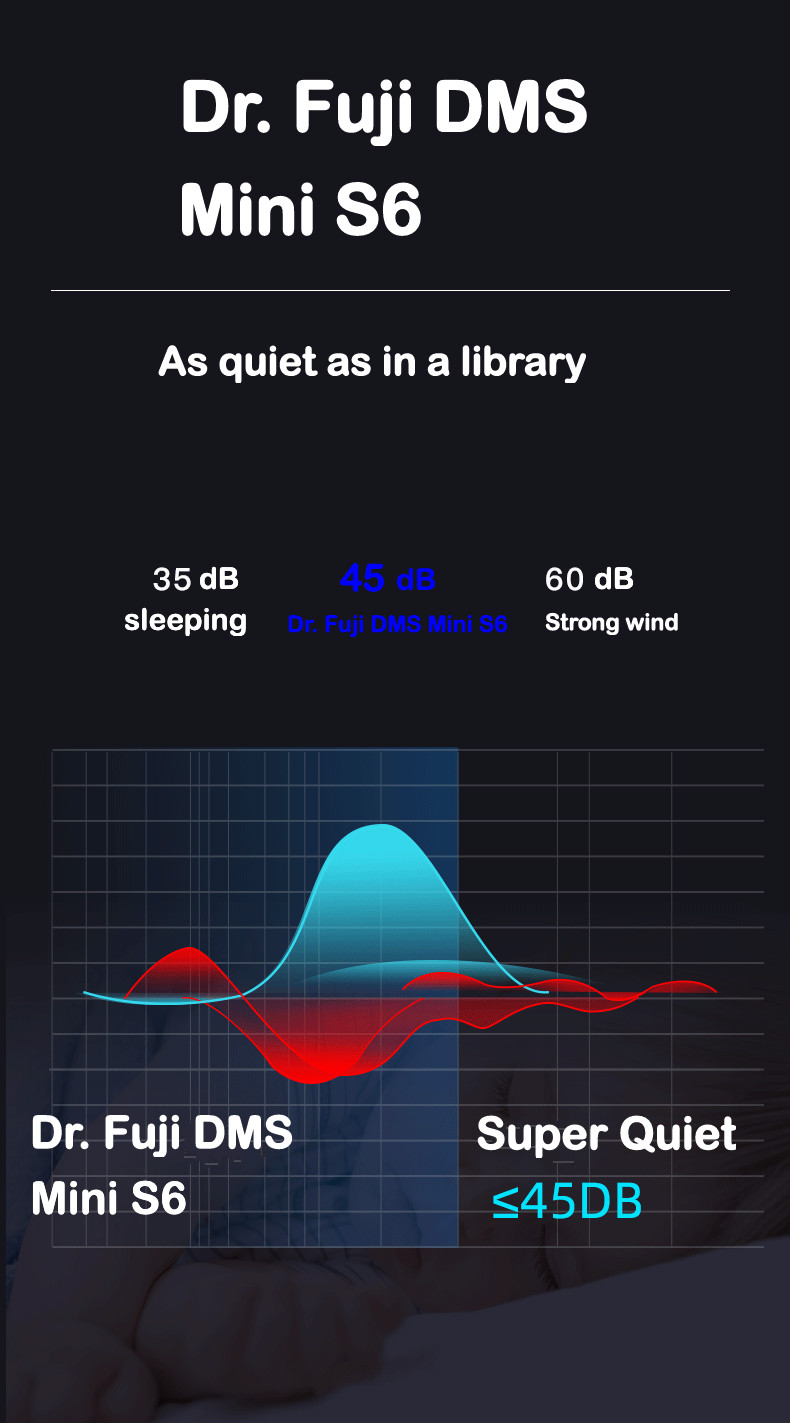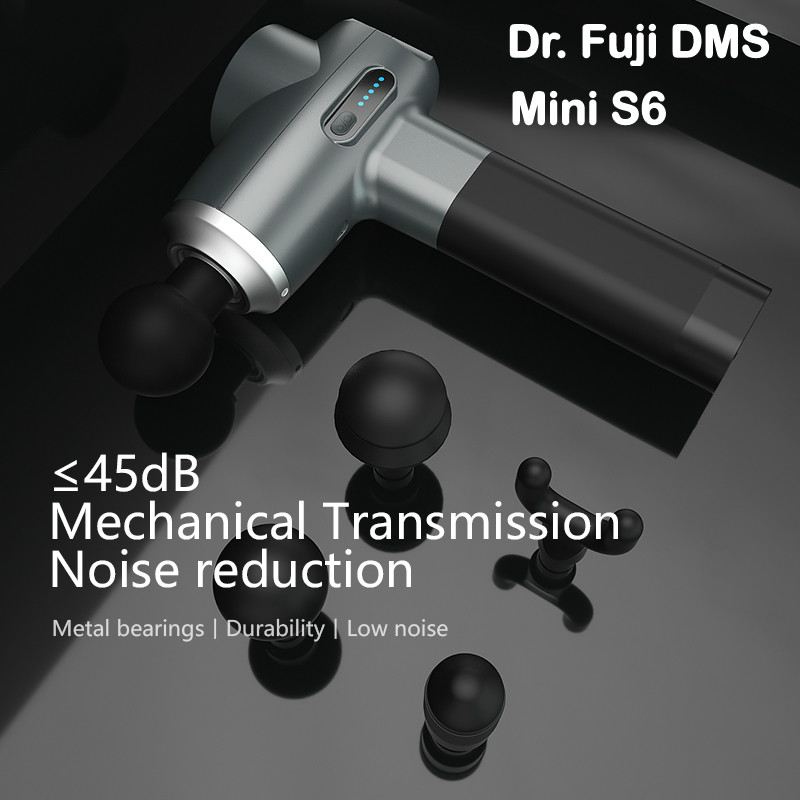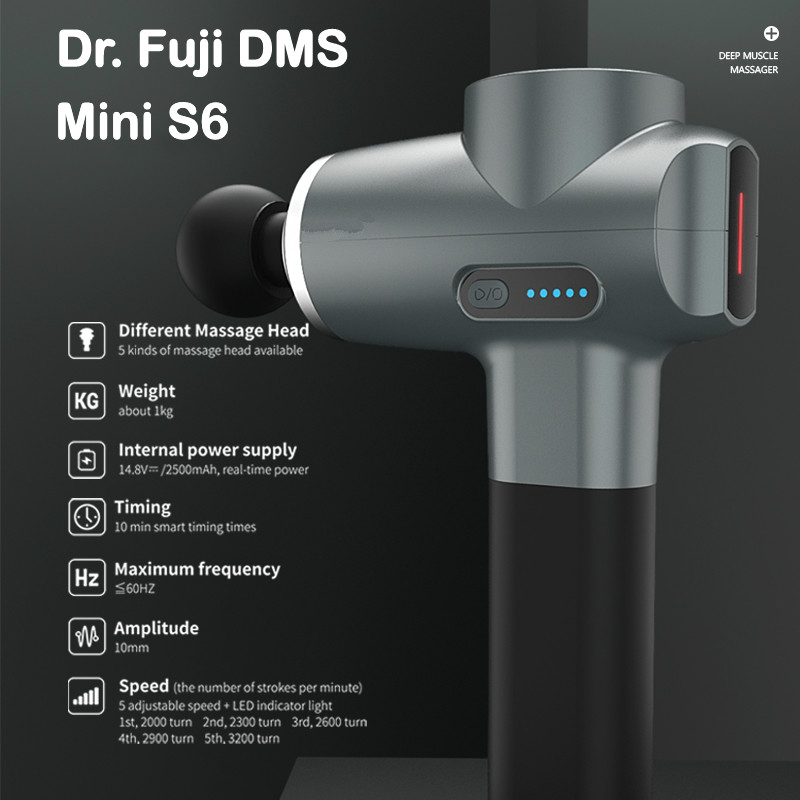 Features of Dr. Fuji DMS Mini S6
Timing: 10 min smart timing times
Maximum frequency: ≦60HZ
Amplitude: 10mm
Charging Time: 2.5-3h
Battery Life: ≥3h
Differet Massage Head: 5 massage heads available
Electric Motor: Professional custom super torque motor
Weight: about 1 kg
Internal power supply: 22.2V /2500mAh, real-time power
Noise Level: ≤ 45 dB
Speed: (the number of strokes per minute) 5 adjustable speed + LED indicator light 1st, 2100 turn 2nd, 2400 turn 3rd, 2700 turn 4th, 3000 turn 5th, 3300 turn DMS Mini S6 is a cordless new generation device on the athletic fitness wellness products.
Dr. Fuji DMS Mini S6
Break up of muscular scar tissue
Increased lymphatic flow
Faster rehabilitation from injury
Reduced pain
Increased circulation
How it work
The direct mechanical effect of rhythmical pressure and movement used in DMS can dramatically increase the rate of blood flow. The stimulation of nerve receptors causes the blood vessels to dilate, which also facilitates blood flow.
The DMS concentrates on general or local muscle spasms. It increases muscle metabolism and increases the lactic acid cycle to relieve pain. Deep, rapid, short-duration percussion is the key to the elimination of pain.
More about Dr. Fuji DMS S6
The DMS can be used in effective management of acute and chronic pain, not exclusive to, but including: migraine headaches, sciatica, TMJ, carpal tunnel syndrome, tendonitis, bursitis, edema, myofacial pain and frozen joints. The Deep Muscle Stimulator is known to increase the circulation of blood and flow of lymph.